If you have a little Shopkins fan at home then they'll love the Shopkins Happy Places!
After a big day out in Shopville and with some smiles on their faces, The Lil' Shoppies head home to Happyville to make their own Happy Places! Now you too can create your own Happy Place with the Shopkins Happy Places Lil' Shoppies and their cute Petkins friends.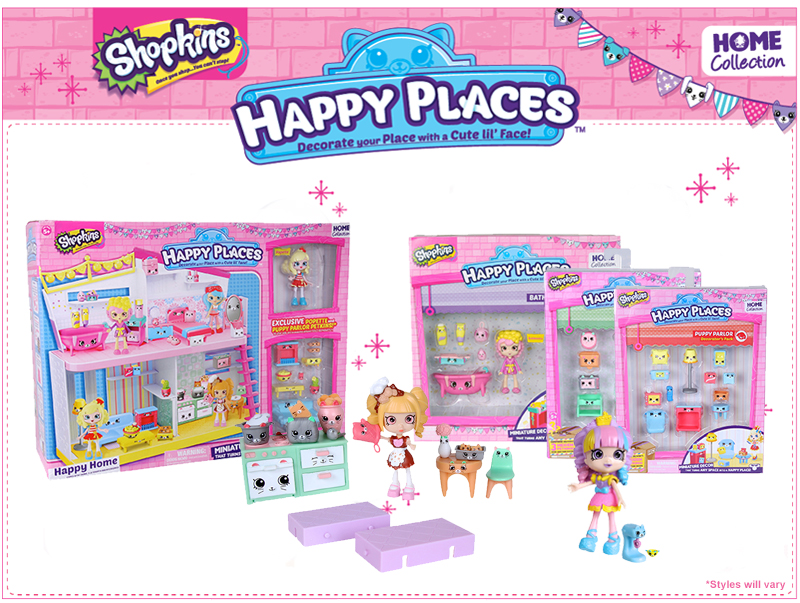 Shopkins™ Happy Places™ is a range of fun miniature Petkins Furniture and accessories for you to decorate the Lil' Shoppies home and bring them to life. There are so many ways to decorate and display with the Lil' Shoppies Petkins! Start collecting and turn any space into a Happy Place!
This Shopkins Happy Places pack has everything you need to start collecting and decorating. It includes 3 Lil' Shoppies dolls and Petkin furniture and accessories to complete two rooms in the Happy House.