Whether you have a little bath lover or a child who tries to hide at the mention of bath time, ecostore have products perfect for your family. The NEW ecostore kids range is making splash time fun with their new bubble bath, foaming hand wash and 3in1 conditioning shampoo & body wash.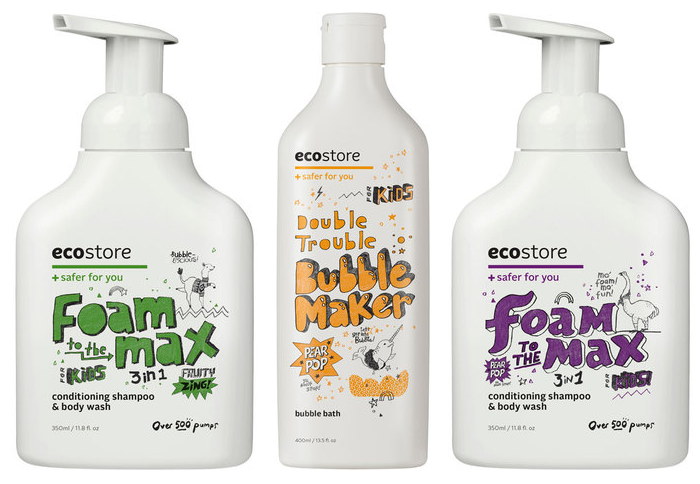 Made from carefully selected plant and mineral based ingredients to be kind to young skin, ecostore kids is easy for kids to use and easy to rinse off. Try these new bath time besties for kids aged two and up, for safer bath time fun!
So what are you waiting for? Register below, bubble up those trouble makers and unleash your little one's inner foam monster.
Find out more about the ecostore kids range
here.
We have given 50 Mums Say members with children aged 2+ the chance to trial and review ecostore's NEW kids range.
Each selected reviewer will receive:
1x Foaming 3in1 Conditioning Shampoo & Body Wash (350ml).
If you are selected to trial, the product will be sent to the address on your profile. Please check your address now to ensure that it is up to date. Click here for full instructions on how to check your address.
Kidspot Terms and Conditions: You will be required to post your review on Mums Say if you are selected. Your name and postal address will be given to the supplier for the purpose of delivery of the product only.